A recent preliminary ruling by the Court of Justice of the European Union ("CJEU") in the joint case (C-148/21 and C-184/21) between a luxury fashion brand known for its signature red-soled heels Christian Louboutins and an e-commerce giant Amazons might mark a start of an era of increased accountability of marketplaces in relation to listings of third parties they accommodate on their platforms.
The ruling, which is a divergence from prior cases and the Advocate General's opinion in the case, will likely be seen as good news for brand owners, particularly in the luxury space, and how e-commerce platforms respond will be worth monitoring.
The Background
Louboutin's the key distinguishing feature is a red sole, which this fashion house has sought to protect by way of trade mark registrations in many different jurisdictions. Such protection was successfully granted by the Benelux Office for Intellectual Property for the color red (Pantone 18‑1663TP) applied to the sole of high-heeled shoes. The trade mark registration is reproduced below: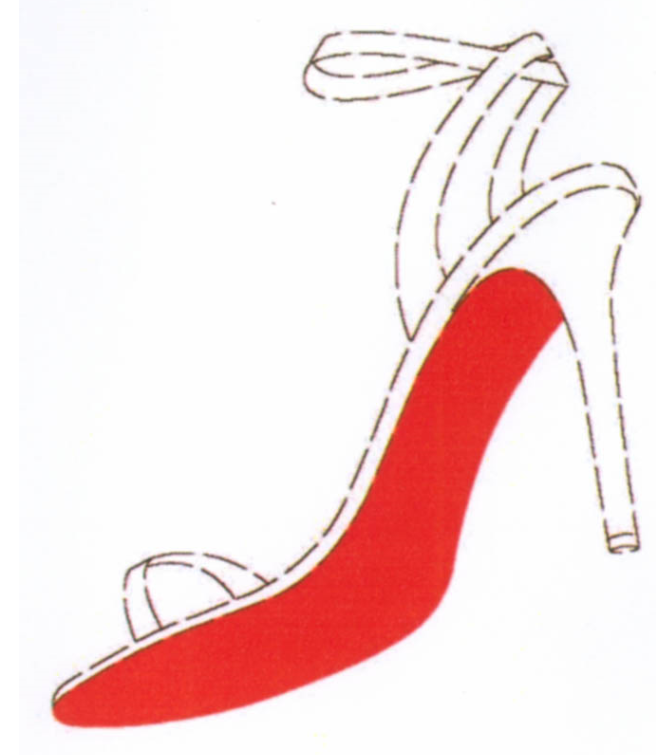 Louboutins it was identified that a number of counterfeit heels pertaining to a red sole were available on Amazons, and thus brought trade mark infringement proceedings against the platform in Brussels and Luxembourg. The national courts referred the two cases to the CJEU to determine whether Amazons could be held accountable for third party listings they host. It is important to note that Amazons were not selling fake goods themselves, but instead were involved in distribution, storage, handling and advertisement of such goods as part of their hybrid business model.
The Ruling
After taking into consideration the various surrounding circumstances, the CJEU ruled that Amazons could be held liable for third party listings if an average consumer would be confused as to the origin of a sales advert. The CJEU noted that an e-commerce operator and a third party are more likely to be linked by the consumer where:
A uniform method of presenting goods is utilized, which involves displaying both own listings and third-party listings interchangeably;
A logo of the operator is affixed to all such advertisements;
Listings are promoted without distinguishing them as to their origin; and
An e-commerce operator is responsible for services such as packaging and delivery of third party goods, ie a hybrid business model is used.
Interestingly, this preliminary ruling of the CJEU is a departure from the previous case law and the Advocate General's opinion in the case. However, note that it is not a finding of infringement by Amazons, as the CJEU's ruling will be considered by national courts in Belgium and Luxembourg, which will ultimately make the final decision, and potentially mark a start of a new era of e-retailers' accountability. For the avoidance of doubt, this CJEU's ruling is not binding in the UK following Brexit, but it would be interesting to see if English courts would follow a similar approach.
No Dragging of Red-Soled Heels Going Forward?
E-commerce platforms in the EU were long considered to be untouchable with regards to liability for third party listings they host. However, the CJEU's ruling may mark a significant push for reform in how they police third party listings. The retail platforms may also need to rethink their website design and user experience, especially if they are using a hybrid business model, to minimize any risk of confusing consumers as to the origin of goods being advertised and to avoid any potential liability in relation to third parties party ads. In turn, brand owners should be comfortable that their enforcement efforts are to become more streamlined, given that there seems to be scope for bringing IP infringement claims against large e-commerce platforms rather than individual third party sellers.
By Simon Casinader and Aurelija Grubytė