Musician Ed Sheeran was in Manhattan federal court Tuesday as a copyright infringement trial got underway involving alleged similarities between his Grammy-winning song "Thinking Out Loud" and the Marvin Gaye classic "Let's Get It On."
Sheeran, seated in a dark suit and tie at the defense table, listened to the opening statements in the case, which was brought forth by the heirs to "Let's Get It On" co-writer Ed Townsend.
"If you remember nothing else about this trial, about this case, simply remember it is about giving credit where credit is due," said renowned civil rights attorney Benjamin Crump, who represents the heirs of Townsend.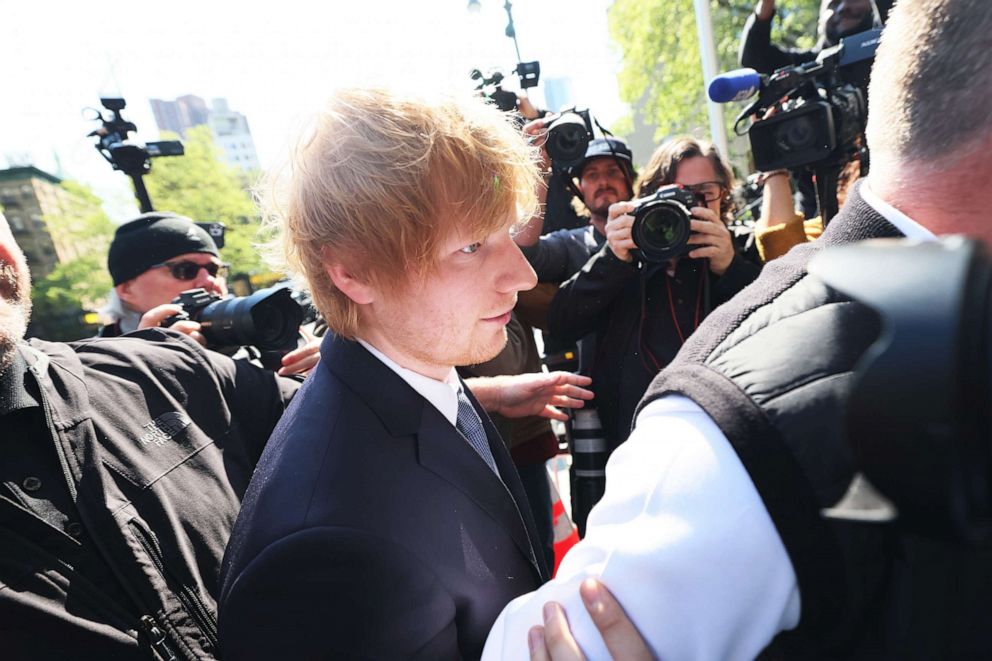 The lawsuit claims that Sheeran, without permission, took the rhythm, chord progression and other elements for his 2014 song "Thinking Out Loud" from "Let's Get It On," which Crump said has become a "cornerstone" in the American experience.
"It has been called the perfect song for 'that moment,'" Crump said of Gaye's 1973 soul classic. "Some of you may know what I mean by 'that moment.'"
Crump said Sheeran "recognized the magic of 'Let's Get It On'" and infringed on its copyright for the tune that won him his first Grammy.
Sheeran's attorney, Ilene Farkas, said Sheeran and co-writer Amy Wadge "independently created" the song "Thinking Out Loud."
"Their song was born from an emotional conversation," Farkas said. "It was their original creation."
Farkas said Sheeran and Wadge were thinking about personal loss and the recording of "Thinking Out Loud" had nothing to do with Gaye and Townsend's song.
"'Thinking Out Loud' is a song about finding everlasting, unconditional love," Farkas said.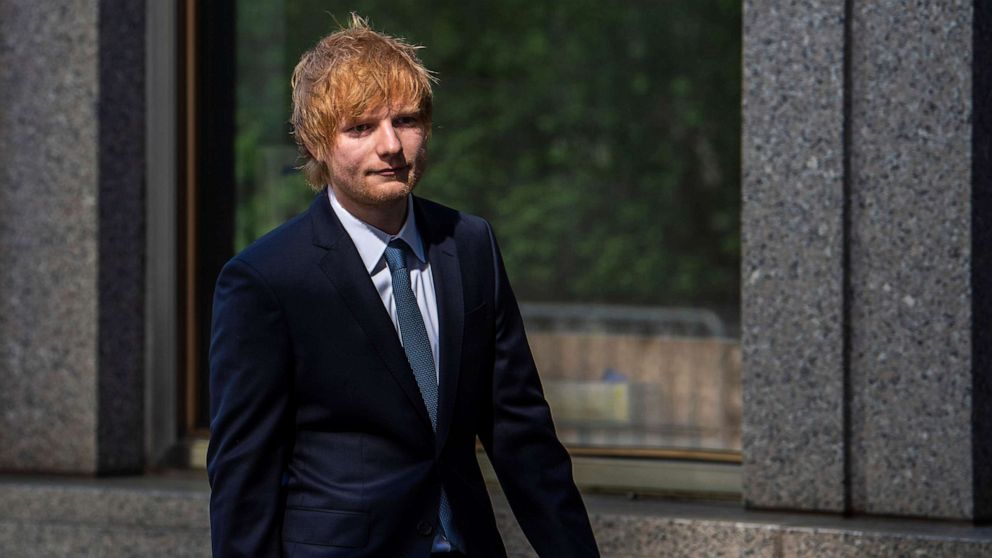 The defense referred to the chord progression and rhythm of "Thinking Out Loud" as "basic musical building blocks that no one can own" and said the rest of the alleged similarities "do not exist."
Crump said the plaintiffs "have a smoking gun": a videotape of Sheeran in concert merging "Thinking Out Loud" with "Let's Get It On."
"In that video you will see Mr. Ed Sheeran switching from 'Thinking Out Loud' and then to 'Let's Get It On' and then he switches back to 'Thinking Out Loud,'" Crump said, arguing that demonstrates the infringing similarities.
The plaintiffs played a video of Sheeran playing a mashup of the two songs during a concert. During his testimony, the musicians denied any infringement.
"If I had done what you're accusing me of doing I'd be quite an idiot to stand on stage in front of 25,000 people," Sheeran told the court.
The trial comes after Townsend's heirs Sued Sheeran, Warner Music Group and Sony Music Publishing in 2017.
There is a keyboard set up near the witness stand for an expert musicologist who is expected to testify during the trial.
Sheeran previously won a 2022 copyright infringement case involving "Shape of You," while Gaye's heirs, who are not involved in this current lawsuit, won a case in 2015 against Robin Thicke and Pharrell Williams involving "Got to Give it Up."