One day last week, Steve Cozzi, a south Florida attorney, got up from his desk to use the bathroom. He never came back to work and has not been seen since.
Police said he was apparently murdered during that bathroom break, by a plastic surgeon at the center of a lawsuit in which Cozzi represented the opposing side.
Though Cozzi's body had not been found as of late Monday, Dr Tomasz Roman Kosowski faces a charge of first-degree murder.
Investigators stopped short of saying if they believed Kosowski, 44, killed Cozzi, 41, because of the suit the doctor filed against a former employer. But there was a telephone hearing the day Cozzi went missing, police said in an affidavit obtained by the Tampa Bay Times.
It would be relatively unusual, though not unprecedented, if authorities proved that Cozzi's work had indeed made him a target of violence. Surveys of legal professionals in 28 states from 2006 and 2018 showed between about 33% and 53% of respondents reported either being assaulted or threatened because of their work.
When he was last seen, on March 21, Cozzi reportedly got up to use the bathroom at the Blanchard law office in Largo, Florida. He left his keys, wallet and phone and was answering an email and playing music when he apparently vanished.
A person who noticed his absence went to the bathroom to check on him. Finding blood on the door, a stall wall and the bottom of the toilet, that person then called the police, according to the Times.
Officers examined video captured by the security cameras and determined Cozzi had gotten to work five minutes after a man had entered the complex while wearing a backpack and gloves and carrying a large box. The police's analysis of the video suggested that – less than two hours later – the man with the backpack had changed clothes and left while struggling to load a large, heavy cart containing what appeared to be a bag or a blanket to a Toyota Tundra.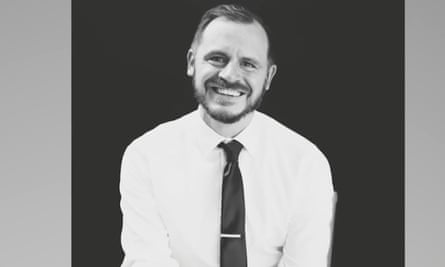 Kosowski then allegedly dialed into a telephone hearing related to his lawsuit against clients of Cozzi. Cozzi never connected to the hearing or left the office building, the affidavit asserted, according to the Times.
Using law enforcement cameras that can read license plates, police established that the Tundra was driven to Kosowski's home less than an hour after the hearing concluded. An image snapped by the license plate reader seemed to show a bag or blanket containing a human corpse in the Tundra's bed, the affidavit added.
Hours later, the affidavit noted, license plate readers showed Kosowski's red Toyota Corolla being driven away from the area surrounding his home and to Miami.
Meanwhile, back at the Blanchard firm's office building, forensic investigators also determine that someone had managed to clean up a large amount of blood from the floor of the bathroom Cozzi had used. And they allegedly found Kosowski's left index fingerprint in the facility's breaker room, which is not normally open to the public.
Police by Thursday had obtained a warrant to search Kosowski's home and spotted the Tundra recorded by the office building's security cameras. There was blood in the truck's bed, on the headrest and floorboard on the driver's side, and in the garage where the vehicle was parked, according to the Times' reporting of the affidavit.
They also learned that Kosowski had never registered the truck after buying it in October, nor recorded the title. The seller, on the other hand, did record the sale with state officials.
Local police then stopped Kosowski as he drove around on Saturday in the Corolla. They searched for his car, discovered a ballistic vest with "a substantial amount of blood" on it, as well as fibers that matched the color of the rug or bag in the Tundra. There were also white fibers which matched some found in the bathroom where Cozzi went before his disappearance as well as in the attorney's car, parked outside the office building.
Furthermore, a bag on the floorboard of Kosowski's Corolla contained a stun gun, masks, duct tape, brass knuckles, syringes and sedative drugs which could be injected, including the paralyzing agent succinylcholine.
Officers jailed Kosowski early on Sunday, alleging there was a probable cause to blame Cozzi's disappearance on him. Kosowski could spend the rest of his life in prison and even face the death penalty if he is convicted of first-degree murder.
A bail hearing was postponed on Monday. Kosowski's attorney, Bjorn Brunvand, told WFLA news that he was conducting his own investigation into "these … very serious charges" and asked the public to "keep an open mind".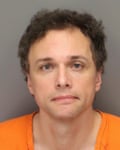 Kosowski sued his former employer and co-workers at the Laufer Institute of Plastic Surgery four years ago. He accused the woman tasked by the Laufer Institute with handling his insurance billing of not filing claims and lying to patients, losing him tens of thousands of dollars and prompting negative online reviews of him.
The suit asserted that "Dr K's promising young career has essentially been obliterated" as a result and sought damages. "Through no fault of his own, his career was put directly in jeopardy and his reputation has been deeply tarnished," the suit added.
Kosowski left the Laufer Institute in 2018, where he mostly performed breast reconstruction surgeries, and set up an independent practice.
Court filings associated with Kosowski's lawsuit list Cozzi and the Blanchard law firm as representatives of the defendants.
Cozzi's husband, Michael Montgomery, posted a statement on Facebook on Sunday which said his family's "greatest fears were realized".
"My husband and best friend was stolen from us," Montgomery's statement said. "Steve Cozzi was the kindest, funniest and most brilliant man I have ever met. I knew he was the one from the day we had our first date. I only ever wanted to protect him and to make him happy. I know I will see him again one day."
Later Sunday, Montgomery wrote on Facebook: "We are going to get justice."
The Associated Press contributed reporting