The US attorney in charge of the Hunter Biden investigation broke his silence Friday following explosive whistleblower allegations that his probe was "influenced by politics" and that he was "hamstrung" when making prosecutorial decisions, while denying Congress the records it requested for its oversight efforts .
House Judiciary Committee Chairman Jim Jordan last month requested US Attorney for the District of Delaware David Weiss turned over materials related to those allegations.
Weiss responded in a letter Friday evening, saying he is "not at liberty to provide the materials you seek."
HOUSE GOP DEMAND TRANSCRIBED INTERVIEWS FROM HUNTER BIDEN PROSECUTOR, DOJ, IRS, SECRET SERVICE OFFICIALS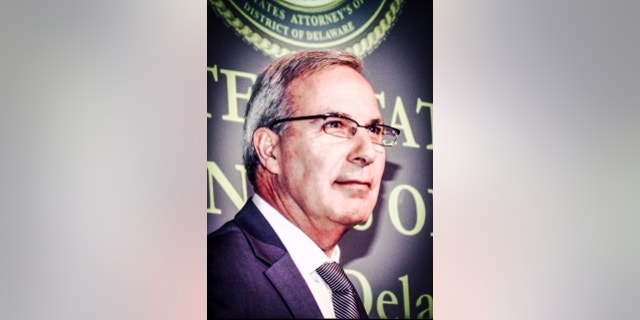 "The whistleblowers' allegations relate to a criminal investigation that is now being prosecuted in the United States District Court for the District of Delaware," wrote Weiss, who was appointed by former President Donald Trump. "At this juncture, I am required to protect confidential law enforcement information and deliberative communications related to the case."
"Thus, I will not provide specific information related to the Hunter Biden investigation at this time," Weiss wrote.
The Justice Department last month announced that the president's son had entered a plea agreement that would likely keep him out of jail. Hunter Biden is set to plead guilty to two misdemeanor counts of willful failure to pay federal income tax, and to one charge of possession of a firearm by a person who is an unlawful user of or addicted to a controlled substance.
BOBULINSKI OFFERED TO TESTIFY AT HUNTER BIDEN GRAND JURY, BUT 'NEVER HEARD BACK': SOURCE
Hunter is expected to make his first court appearance on July 26.
As for the allegations, Weiss said the Justice Department "did not retaliate" against the IRS whistleblowers for making protected disclosures to Congress.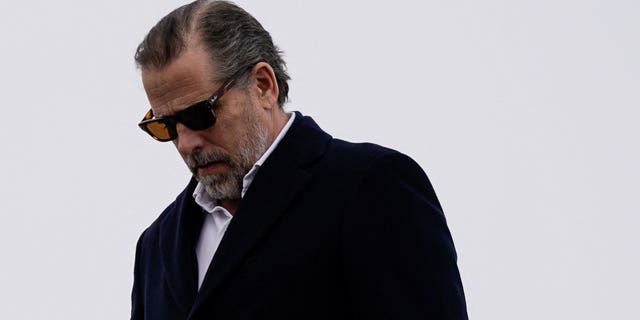 The whistleblowers, including Gary Shapley Jr., who led the IRS portion of the Hunter Biden investigation, tested before the House Ways and Means Committee in May, alleging that Weiss did not have charging authority and was "constantly hamstrung, limited, and marginalized" by DOJ officials as he sought to make prosecutorial decisions. Shapley also alleged Weiss requested special counsel authority but was denied.
DOJ KNEW HUNTER BIDEN LAPTOP WAS 'NOT MANIPULATED,' CONTAINED 'RELIABLE EVIDENCE' IN 2019: WHISTLEBLOWER
But Weiss refuted those accusations, again telling Jordan that he was "granted ultimate authority over this matter, including responsibility for deciding where, when and whether to file charges" — a statement Weiss made to the committee in a letter last month.
"I stand by what I wrote and wish to expand on what this means," he said.
Weiss explained that as US attorney for Delaware, his "charging authority is geographically limited" to his "home district."
"If the venue for a case lies elsewhere, common Departmental practice is to contact the United States Attorney's Office for the district in question and determine whether it wants to partner on the case," he wrote. "If not, I may request Special Attorney status from the Attorney General."
HUNTER DEMANDED $10M FROM CHINESE ENERGY FIRM BECAUSE 'BIDENS ARE THE BEST,' HAVE 'CONNECTIONS'
Weiss stressed that in this case, he has "been assured that, if necessary after the above process," he "would be granted" that authority in "the District of Columbia, the Central District of California, or any other district where charges could be brought in this matter."
Weiss has said that the investigation is "ongoing."
Weiss also welcomed the opportunity to discuss with the committee "in more detail, and answer questions related to the whistleblowers' allegations consistent with the law and Department policy."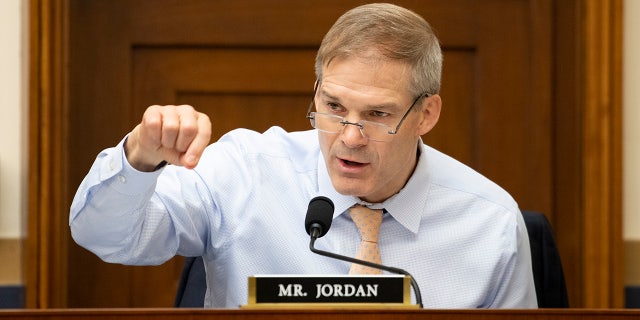 Weiss said the DOJ would "work with the Committee to discuss the appropriate timeline and scope."
Weiss' letter comes after Jordan, House Oversight Committee Chairman James Comer and House Ways and Means Committee Chairman Jason Smith sent letters to the Justice Department, IRS and Secret Service requesting transcribed interviews with Weiss and more than a dozen officials regarding allegations of politicization and misconduct at their agencies throughout the years-long probe into the president's son.
HUNTER BIDEN INVESTIGATORS LIMITED QUESTIONS ABOUT 'DAD,' 'BIG GUY' DESPITE FBI, IRS OBJECTIONS: WHISTLEBLOWER
"The federal government is supposed to work for the American people, but whistleblower evidence shows that several federal employees were working overtime to cover up for the Bidens," Comer, Jordan, and Smith said in a joint statement provided to Fox News Digital. "We need to hear from these federal employees and other witnesses about this weaponization of federal law enforcement power."
They added: "Americans are counting on us to ensure actors are held accountable and restore the equal enforcement of the law."
Jordan and the House Judiciary Committee will take the lead on the Justice Department and FBI portion of the investigation; with Comer and the House Oversight Committee taking lead on the Secret Service and Smith at the House Ways and Means Committee taking the lead on the IRS.